See on Scoop.it – Freelance Writing On Careers & Resumes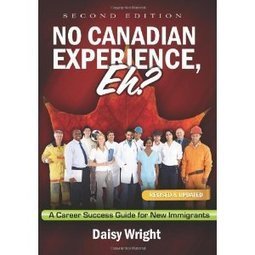 It's tough enough for Canadians to get hired with relevant experience in their field, let for those who do not. These people end up stretching out their achievement statements in order to prove how their skills qualify them. It's a difficult process. Now imagine the difficulty for a person who might have little to no experience, or even some excellent and relateable experience, but not in the country which they're applying? This is a common occurrence for International Students and Immigrants, who come to Canada seeking better education or work, but without Canadian experience they end up feeling lost.
… She provides specific suggestions for how to deal with resume writing, filling in gaps and structuring all experiences, as well as how to market yourself and prepare for the interview.
See full review on www.brockcareerservices.com